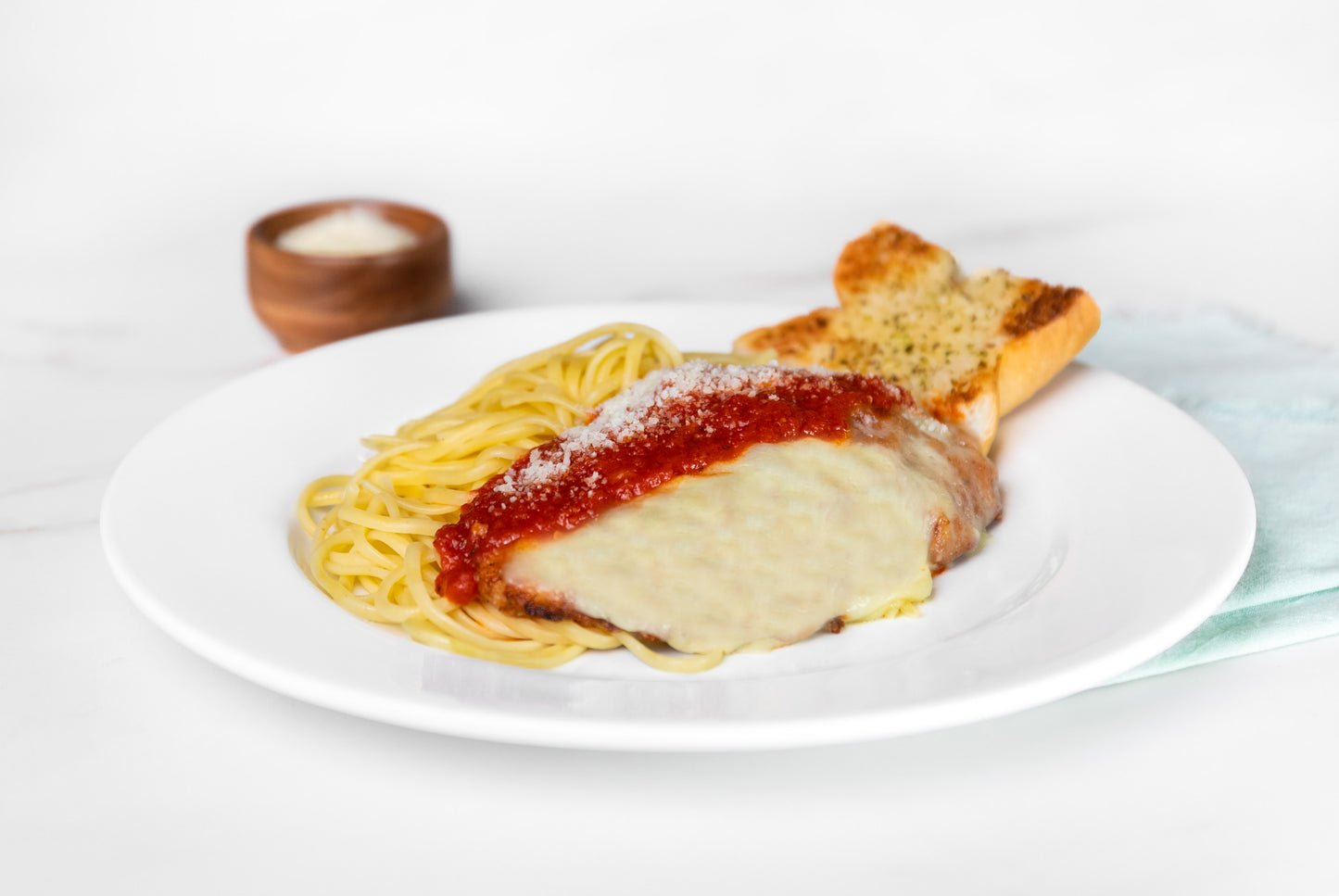 Ingredients
4 each Chicken Breasts, Pounded (6-8 oz)
2 Cups Seasoned Italian Breadcrumbs
3 Large Eggs, Beaten
1 Cup AP Flour
1 Cup Olive Oil
1.5 Cups Shredded Mozzarella Cheese
1⁄4 Cup Parmigiana Cheese
1 jar Fiorella's Marinara Sauce
Salt & pepper
Preparation
Preheat oven to 375°F. Then in three shallow bowls, add the flour, beaten eggs, and breadcrumbs to each and season all with salt & pepper
One at a time, coat each chicken breast with flour, then egg and then seasoned breadcrumbs, in that order.
In a large, oven safe saute pan, heat up your oil over medium heat(to 300°F ). Carefully add each breastto the oil and allow to pan fry on each side for 3-4 minutes or until golden brown. Remove chicken and let rest, discard oil from pan and wipe clean with a paper towel.
Place chicken back into the pan and top each breast with 1⁄2 Cup (or more!) of Fiorella's Marinara Sauce, parmigiana and the shredded mozzarella cheese, bake for 6-8 minutes or until cheese is melted, and Enjoy!
Tips
Great served classically over linguine pasta or as a sandwich, between garlic bread with marinated tomatoes, parmigiana cheese and arugula.
*Always make sure you Chicken reaches 165°F*